Order Flowers now for guaranteed delivery before Catherine's visitation.
Catherine Izona Smith
Mrs. Catherine Izona Smith, 84, entered into rest Monday August 30, 2021.
Born in Ward, SC to the late Mose and Evelyn Kirkland, Mrs. Smith was a lifelong resident of Aiken County. She loved to garden, and to plant flowers in her yard. She was a loving wife, mother, grandmother, and great grandmother.
She is preceded in death by her loving husband, Bobby Smith; her parents; son, Larry Smith; and sister, Martha McCarty.
She is survived by her son, Tony (Angel) Smith; daughter, Sharon Katie (Brian) Fowler; brother, Victor Kirkland; sisters, Ovila Gleaton, and Loree Rutland; grandchildren, Cheyenne Deal, Shannon Spivey, Warren Smith, Kristy Smith, Tony Smith Jr., and Adam Smith; and many great grandchildren.
A Funeral Service, celebrating her life, will be held at the Chapel of Napier Funeral Home, Saturday September 4, 2021 at 1 P.M. with Pastor Terry Taylor to officiate and the burial to follow at Langley Cemetery. A visitation will be held one hour prior to the service.
Napier Funeral Home, Inc. 315 Main St. Graniteville, SC 29829, has been entrusted with these arrangements. To send an expression of sympathy, you may visit the guestbook at www.napierfuneralhomeinc.com
To plant memorial trees or send flowers to the family in memory of Catherine Smith, please visit our flower store.
---
Guestbook
Dear Granny Cat,
I\'m sad your away in Heaven. I Will think of you often with a smile in my heart and a tear in my eye. Allot of my happy memories are intertwined with you through out my life. Working in the garden and helping you in the kitchen. Showing you around Wa state you over came your fear and got on a plane to come visit me and your grand babies. My first real job working at the truck stop when I was a teenager with you. I remember sneaking your make up wanting to be as beautiful as you. Last 4 years Being apart of you spending time with your Great grand babies was a Blessing to me your eyes filled with joy and love playing with them. They are going to miss their Great granny. I\'m so thankful we had many smiles and memories together. You are so loved Granny Kat. We put this slide show together in your honor. I find comfort knowing you will be with us always in our hearts. I love you Granny Kat.
Shannon Sep 4 2021 12:34 AM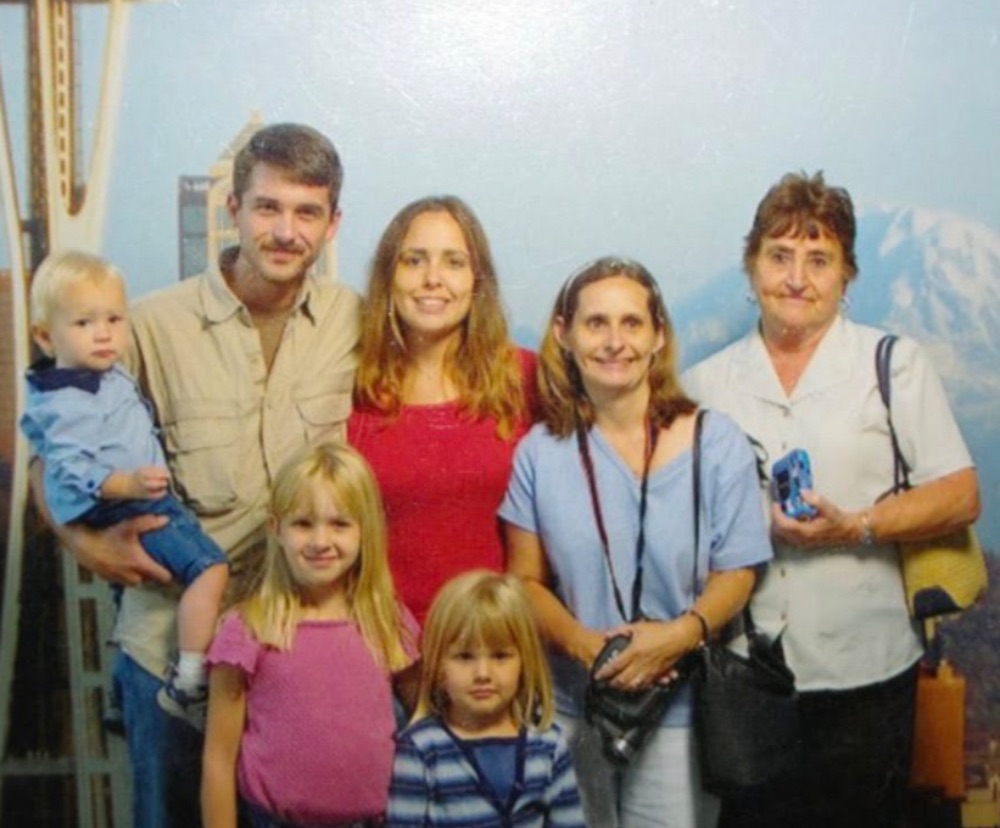 Our deepest sympathy
As the days continue to pass, we hope you find comfort and support in the people that surround you and the wonderful memories you carry in your mind and in your hearts.
Frank & Sylvia Thompson Sep 1 2021 2:36 PM
A candle was lit in memory of Catherine Smith
Sylvia McCarty Thompson Sep 1 2021 2:22 PM